Welcome to the Lakes Martial Arts Online Shop! You may place an order direct on the website and note the student's name and Mr. Kern will hand deliver on the next class after it arrives.
Junior Leadership Program Enrollment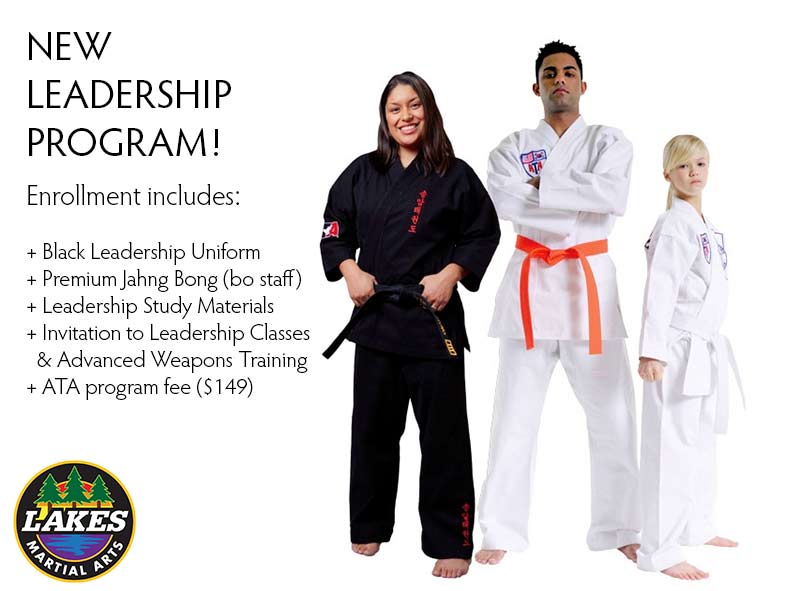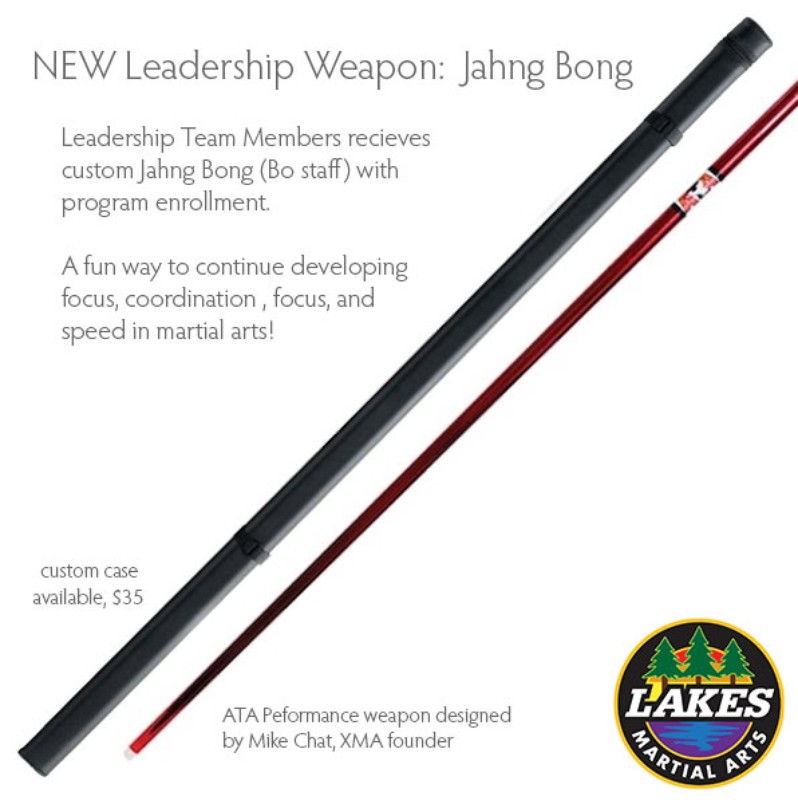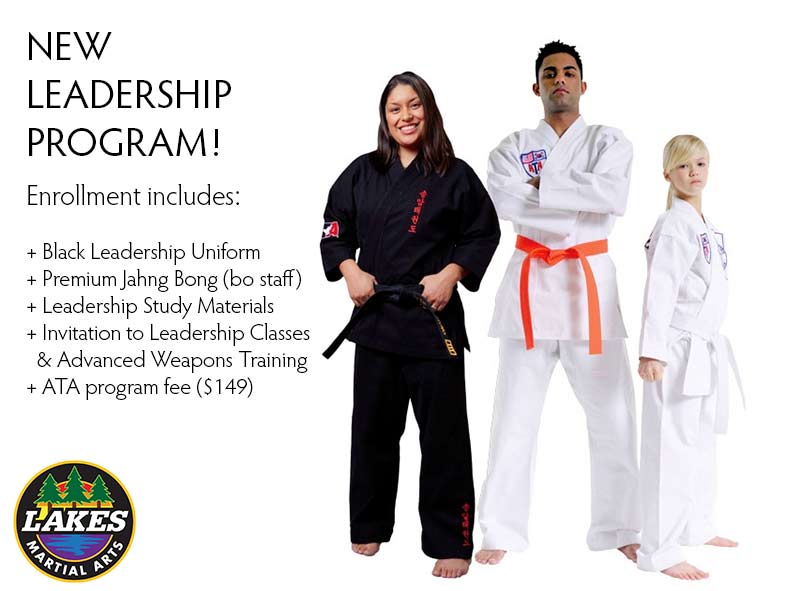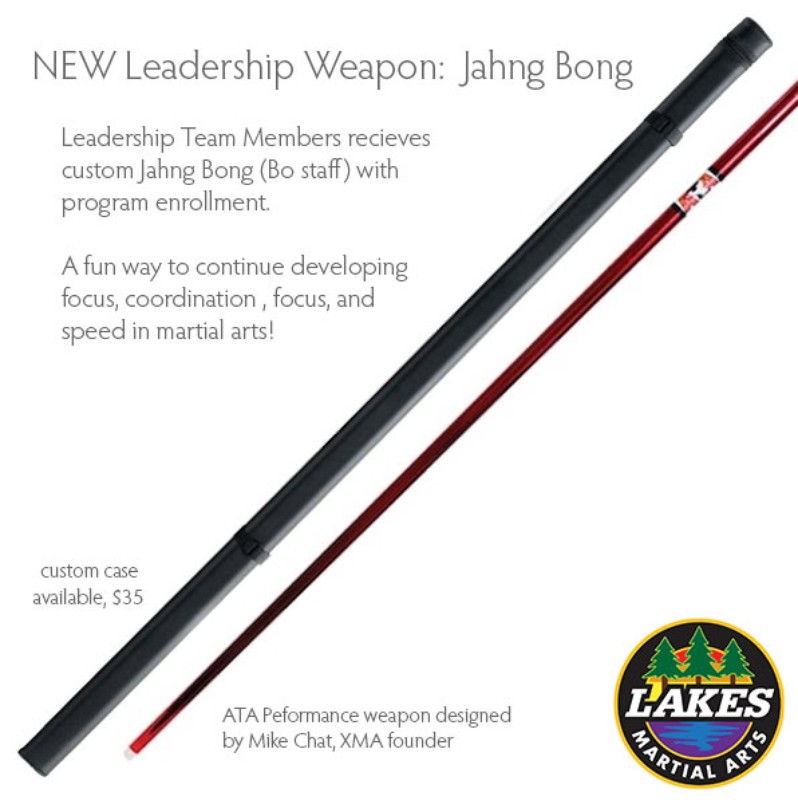 Junior Leadership Program Enrollment
Kids will be blown away by the fun and challenging activities which will not only help them build leadership skills, but will pave the path towards becoming a black belt. This class will be small, exclusive, focused, and fun. This is stuff they will talk about to all their friends (we'll be doing Bo staff basics on the first night, learning ten class management skills, etc). I see value in this program long term for leadership skills for our students and program which is why I am choosing to run the program at my cost.
As part of the Lakes Martial Arts Junior Leadership Program, the Junior Leadership Training Class focuses teaching students leadership skills in taekwondo applicable in life. The program offers students additional responsibility in class and teaches them to be positive role models in Taekwondo and at school. Students learn behaviors that exemplify positive leadership and develop confidence and public speaking skills by giving oral reports on life skills related to leadership. Students learn to set an example for others in class, help mentor junior-ranked students, and to take on a variety of leadership roles at the taekwondo dojahng. Additionally, they learn advanced material including working with weapons such as the double ssahng jeol bong (nunchaku), jahng bong (long staff), and ssahng nat (kama). Program intended for ages 8+ and camo belt or higher with instructors permission.
The $300 enrollment fee includes:
$150 - ATA leadership registration which allows makes it possible for students to compete for a state, national, or world title. Includes big binder workbook of all our training materials. This goes to the ATA.
$60 - Bo Staff. It's the coolest thing they will bring home that might mark up the walls.
$100 - Black XMA uniform. Next year's Halloween costume.
In addition to the one-time enrollment fee, students must be registered for the Leadership class to cover instructor fees.
Payment made by cash or check payable to "Lakes Martial Arts."
Please add 7.775% Sales Tax to all orders other than clothing/uniform.
All products distributed before / after class.