Congrats to the 13 student participants who completed the FREE Agent G Bully Prevention seminar on Saturday, Oct 29, 2016. And special thanks to the two adult volunteers (Mr. Hogen-Chin and Nina McGarry), donors, and sponsors including the Fulton Community Association grant, the Minneapolis Parks & Recreation Board, and Lakes Martial Arts. Each participant received their own "Agent G" kit after completion of the 2-hour seminar which also included a jump sidekick confidence drill.
Mr. Kern surprised attendees with a complimentary portrait session, complete with a fog machine. The students were tasked to demonstrate confidence using one of their favorite martial arts moves as inspiration. What a confident bunch!
Click here to view a few more of the images (image the possibilities of an image with text hanging on your student's wall! See Mr. Kern for details.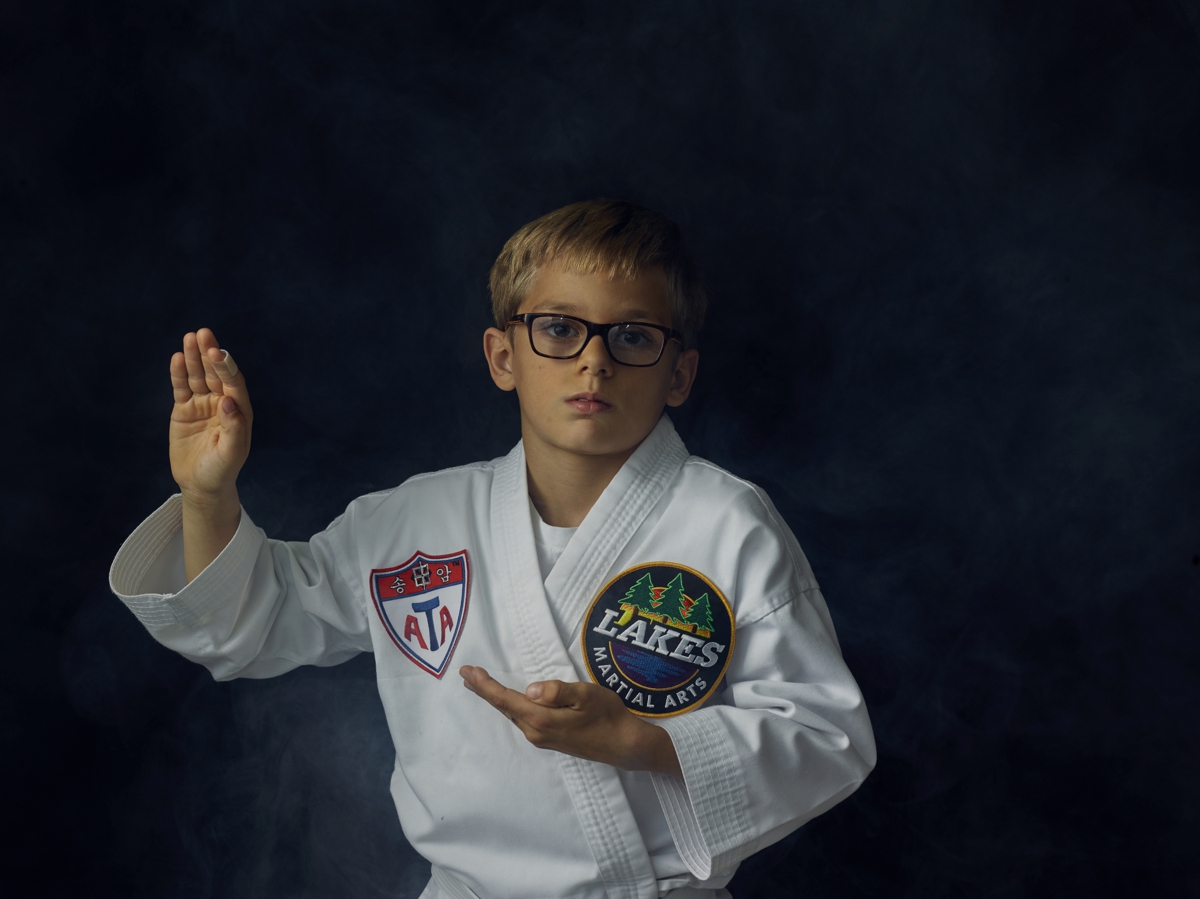 Our class photo with the student's the completed the seminar:
Keep the confidence up and I look forward to awarding the green stripes to the students that completed their Agent G Form!